THE IMPORTANCE OF MARCO POLO AWARDS
Traditional  12th Marco Polo  Award Ceremony  2022 for the  best travel reportages  was held  in  Zagreb, Croatia organized by Fijet  Croatia.
The Marco Polo  Event was held in the great  Advent atmosphere, and football fans atmosphere.  We were  happy to host our international  guests  and Fijet members: Tijani  Haddad, the Fijet  President,  Alexander Stemp, Fijet Hungaria; Maja Zagoricnik and Iztok Skofic, Fijet Slovenia,  Delal Atamdede, Sema Kutlu, and  Huseyin Kurtogullari, Fijet Turkey.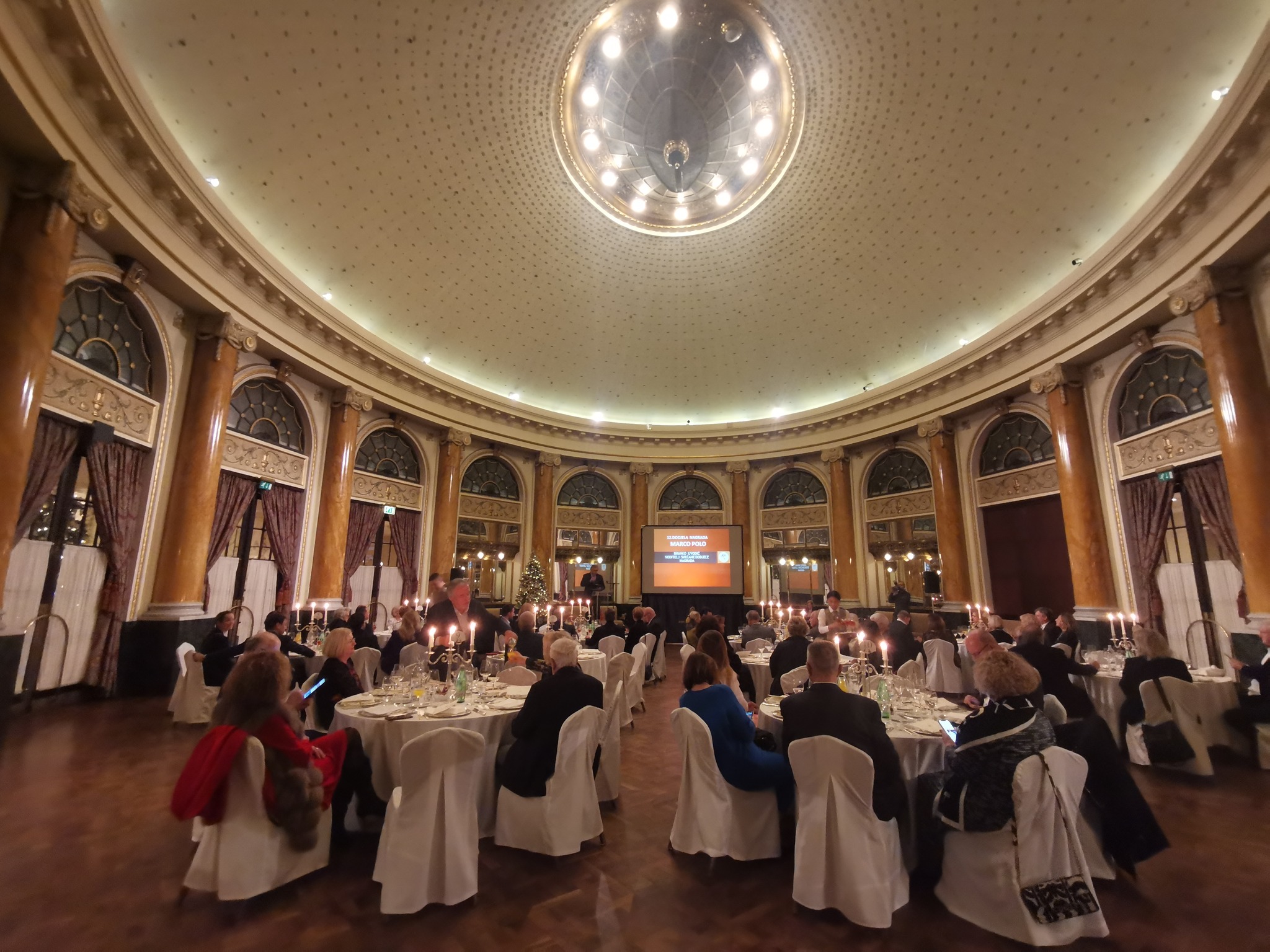 The Award Ceremony made us together- guests of honor,  guests, sponsors, partners, awarded journalists, Fijet international tourism journalists and many Fijet Croatian journalists and  members. The role of awards and public recognition is important. Awards do not only acknowledge success, they recognise many other qualities.
An media award helps a winner stand out for excellence  in the media industry, given the contributions and impact awards that have on  journalists, especially regional, local  tourism.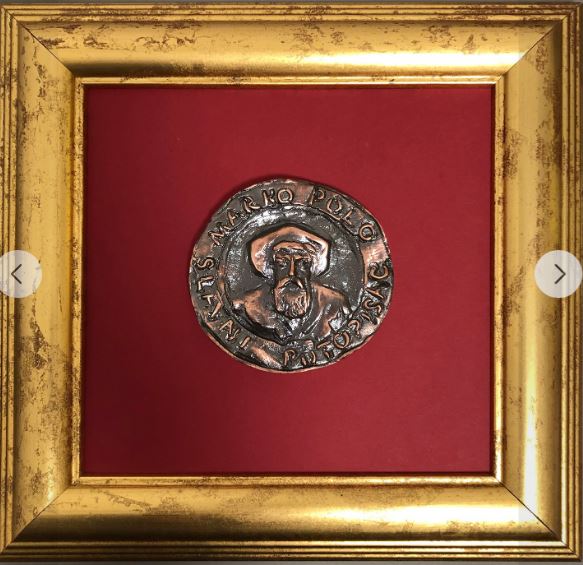 The   Fijet  Journalists Award Committee, composed by  Ante Gavranovic, Hrvoje Zovko, Jadranka Rilovic, Marija Baric have recognized excellent achievements  in travel journalism in Croatia, selecting  and awarding  the best coleagues and making a great job.
The first prize for Lifetime Achivement in media is given to Ante  Gavranovic, doayen of Croatian travel journalism and one of founders of  Fijet Member. The first prize Marko Polo  Grand Prix  for domestic travel articles is given to the journalist Daria Marjanovic  for the TV reportages from Croatia published  in  National TV "Alpe, Dunav Jadran" ( Alps, Danube, Adriatic)  that inspire international and croatian  TV viewers  to discover Croatia destinations  from all aspects.
Five  medals  "Marco Polo"  went to domestic journalists  for the excellence, to journalists who published travel articles, stories of Croatian regions, people, customs and traditions, undiscovered and interesting destinations,  to be used by tourism professionals as an incentive for new content, tourism offer or as motivation for tourists and media promotion of new tourism products and content, specially  in the new trends and  conditions of tourism future.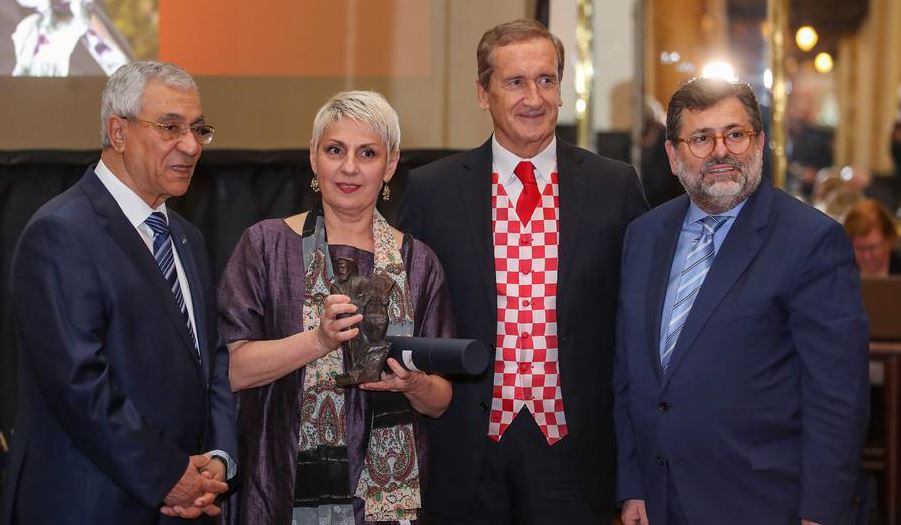 Awarded journalists are: Zrinka Turalija, Editor in chief of daily reportage from all aspects of Croatian Culture what is published on National TV, Jurica Galic Juka for reportages from Middle Dalmatia published on portal "Dalmatia portal" and You tube, Lara Cernicki for reportages from Kvarner and Istria who are the Journalists of  Magazine Meridijani;  Hrvoje Gunjaca,Croatian TV  journalist  and author of TV reportage  about Knin in Dalmatian hinterland; Goran Safarek for reportages from the continental region Medjimurje published  in Croatia Airlines Inflight Magazine
Five  speacial recognitations were given toJournalists  who extraordinary contributed to Croatian travel journalism and Croatia culture,nature and heritage : Dragica Lemesic, ex. Croatian Radio Journalist;  Mirjana Zugec Pavicic, Croatian Radio, Oleg Mastruko, writer;  Jutarnji list- Editorial Staff for  Croatian Marinas tourism patrol; Matej Mestrovic  for extraordinary contribution to  Croatian Music.
Special  medal "Marco Polo" was given to  Alexander Stemp , Journalist and Fijet Member  from Hungaria for the reportage about Zagreb " From Zagreb with love".
In 2020 Fijet Croatia launched  the award for the Tolerance, to those who champion and live  tolerance within their communities and across the globe as a means of fostering intercultural communication, underscoring the importance of tolerance open dialogue achieving world peace based on universal human values.
Fijet  Tolerance Award was given to  Jurica Galic Juka, the journalist of  Meridijani Magazine. We  would like to take a minute and congratulate all the winners of Marco Polo for the well deserved awards.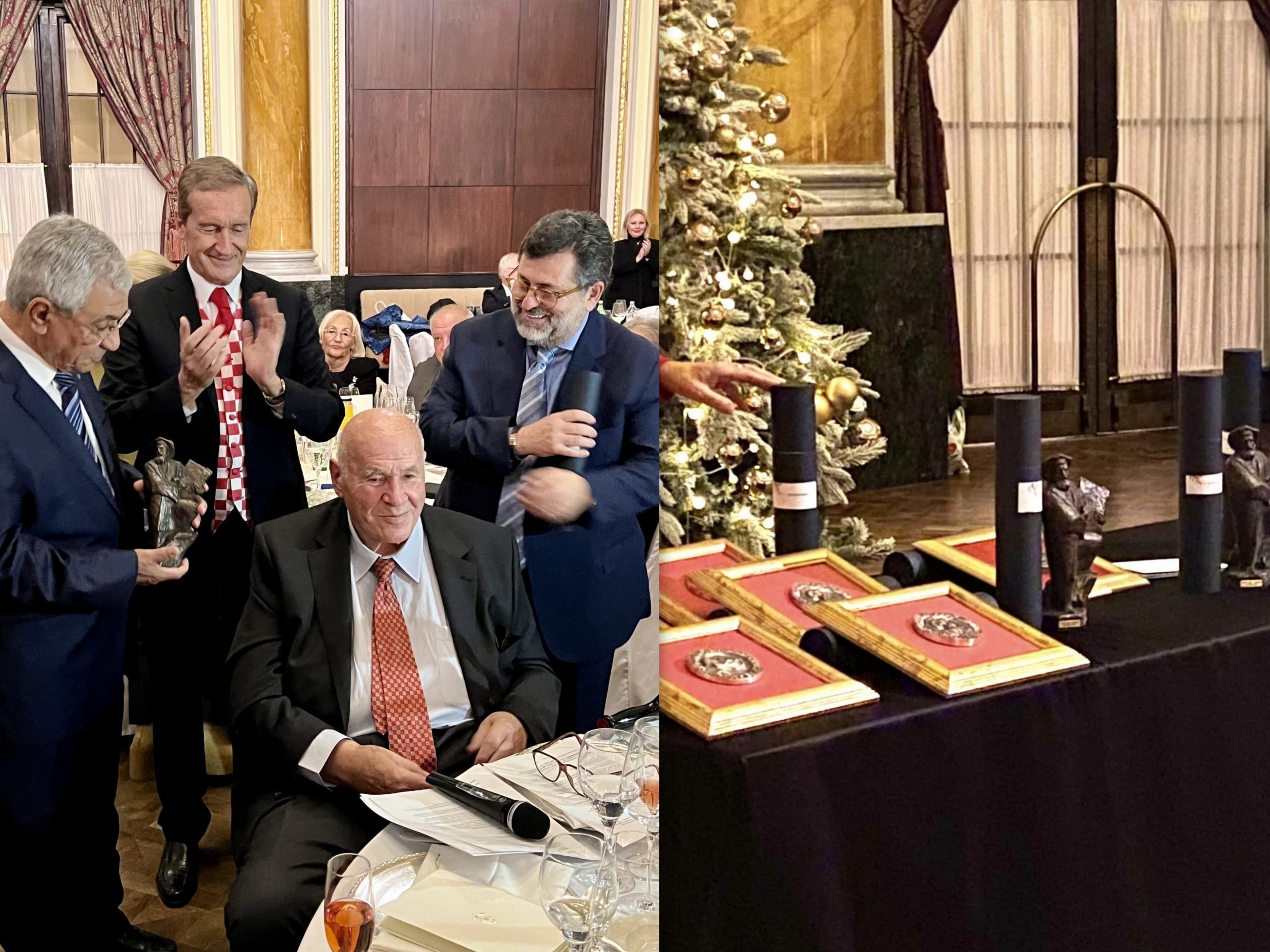 It is extremely important to be grateful to our  sponsors to ensure that things go smoothly in the MP project: Ministry of Tourism, Croatian Tourist Office,City of Zagreb, Tourist Offices Zagreb and Korcula, Croatia Airlines, Hotels Esplanade,Nimco  Liquors Croatia, Grabovac Wines, launched in 1812 and Naronija Company- Home of nature juices -Taste of  Neretva. Special thanks to great   musiciens Mirko Švenda, Voljen Grbac, Vivien Galetta, Matej Mestrovic, as well as our  Media sponsor "Vecernji  Daily News".
It was an occasion  to thank  our partners who contributed Fijet  Projects and Programmes during 2022: City of Cukovar,  City  Museum Vukovar, Tourist Office Vukovar, Vucedol Culture Museum, Tourist Office Imotski and Grabovac Winery  Imotski. Thanks to our guests of honor Ms. Nikola Petricevic,Ministry of Tourism, Jasna Vanicek Fila, Ministry of Culture and Media,Slavija Jacan Obratov Croatian Tourist Office, Niko Bulic, ex. Minister of tourism, Dijana Katica,Croatian Parlament ( Tourism Committee), Tijani Haddad, the President of Fijet, City Mayor of Oriovac.  Thanks to all our guests, partners  and Fijet Croatia members who joined us at the Ceremony.
Thanks to Fijet  International Journalists who joined us in Zagreb: Tijani Haddad, Delal  Atamdede, Sema Kutlu, Huseyin Kurtogullari, Maja Zagoricnik, Iztok Skofic and Alexander Stemp. Next year's awards already look pretty exciting.
Photos: Fijet   Croatia  Members
Zagreb,  10.12. 2022