Sunprime Hotel Protaras, awarded the Best Quality Performance Award, for the third time, been ranked as the best Sunprime hotel in the world by VING/Nordic Leisure Travel Group. Nordic Leisure Travel Group (NLTG) is the market leading travel operator in the Nordics, selling 1.5 million holiday trips annually. The Company offers package holidays to consumers under the brands Ving (SE/NO), Spies (DK) and Tjäreborg (FI). NLTG has an integrated operating model (tour operators, airline, and hotel operations) across the four Nordic Countries, with short- and long-haul destinations across the world.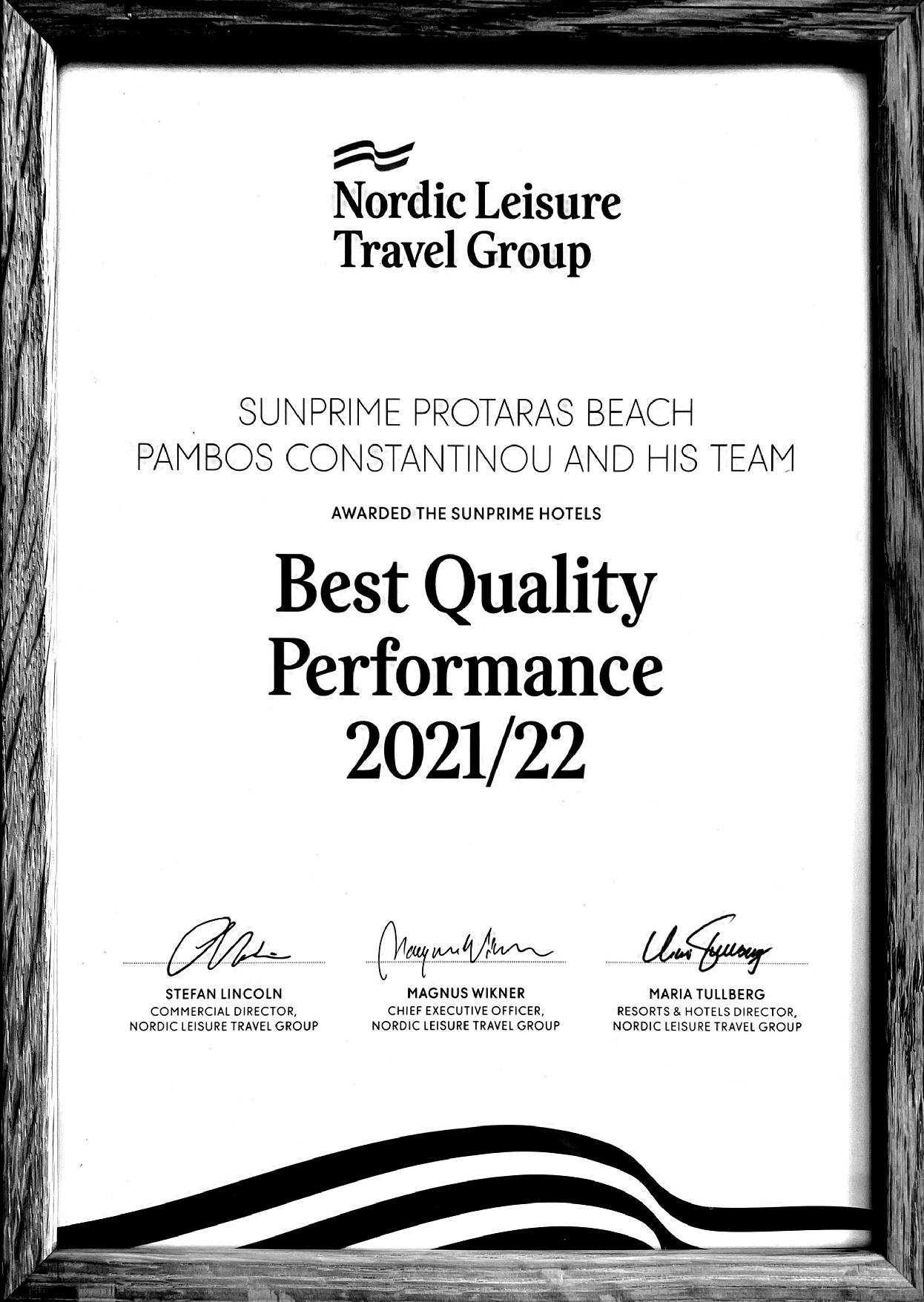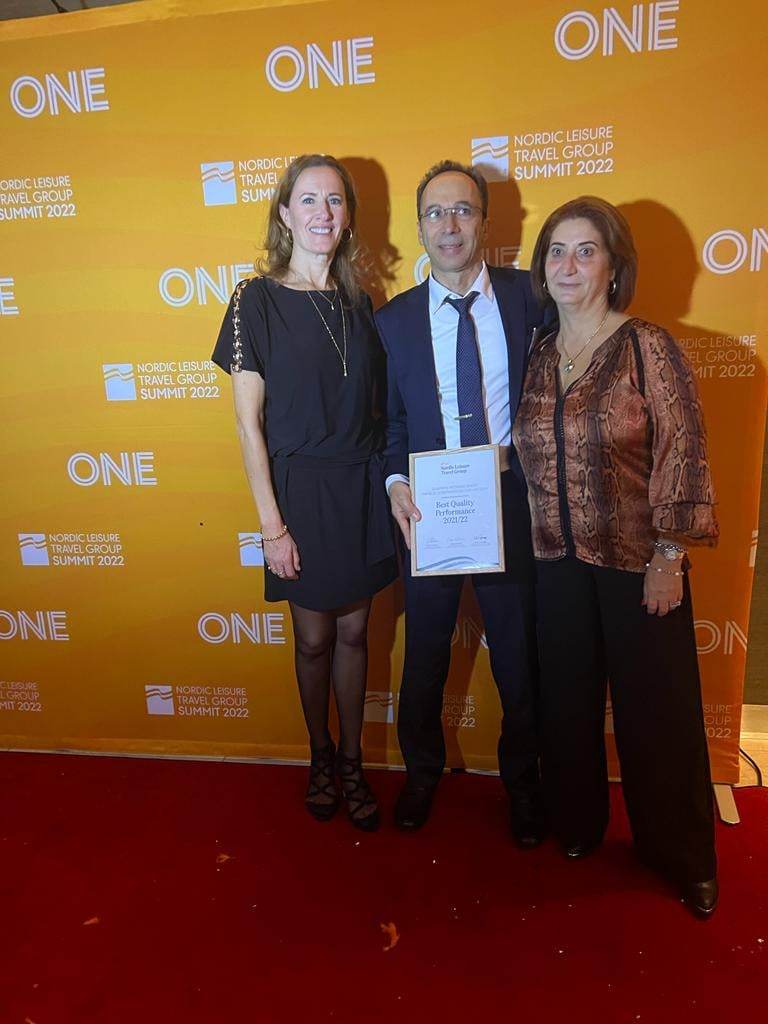 Directors Pambos and Eva Constantinou grateful for the recognition and proud of their achievement. This award, it inspires them and their team to continue to strive for excellence.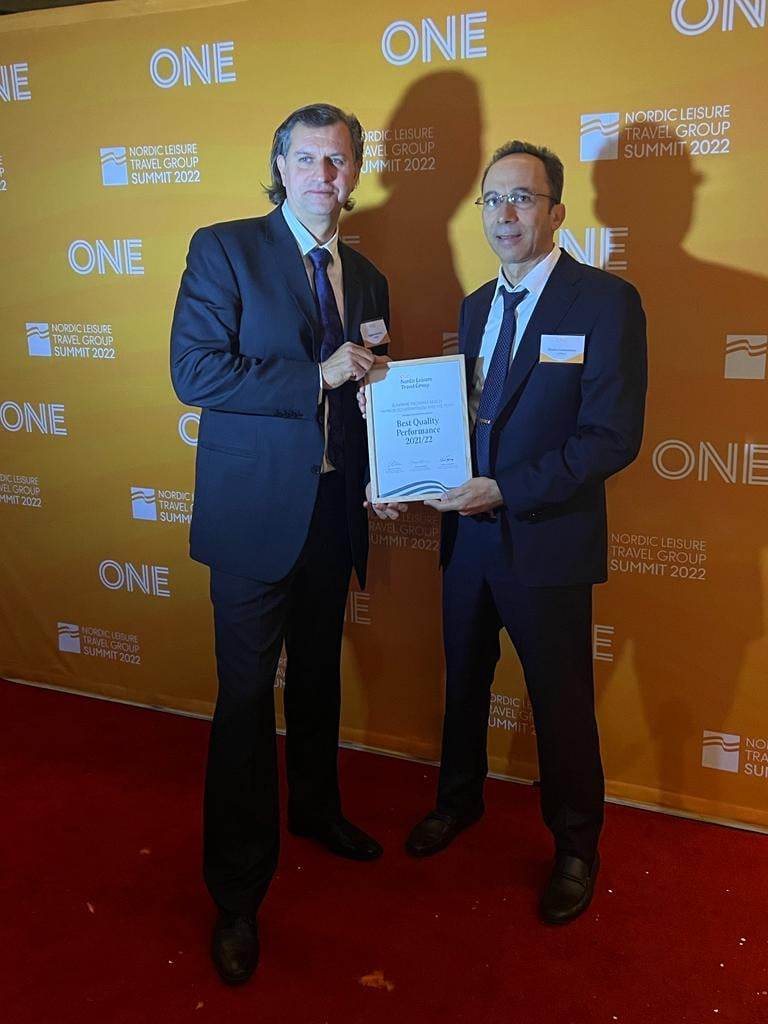 Angelos Varnava, General Manager of Sunprime Hotel Protaras and Director Pambos Constantinou absolutely happy and satisfied by their hard efforts to achieve excellence.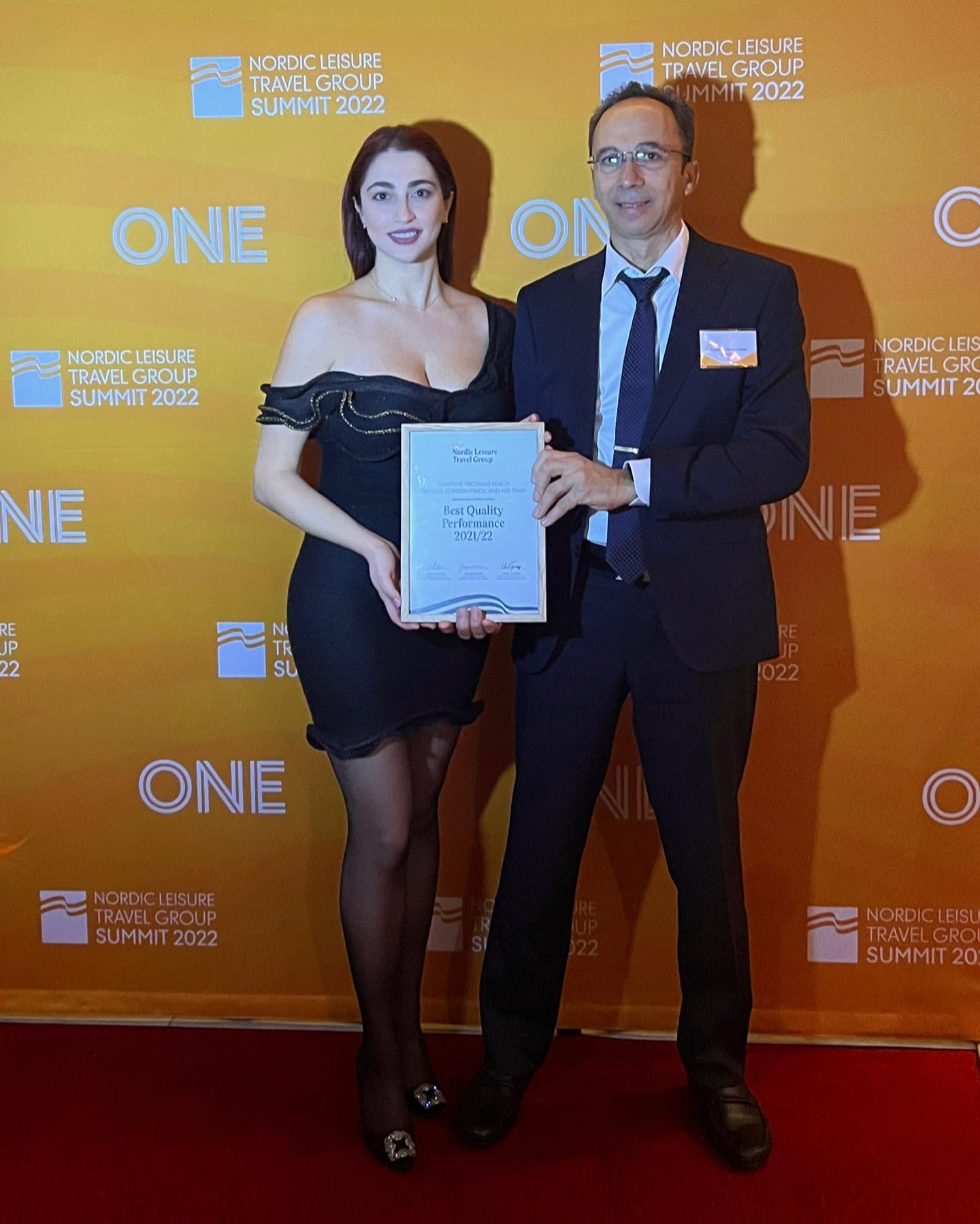 Marilena Constantinou with her father Pambos Constantinou.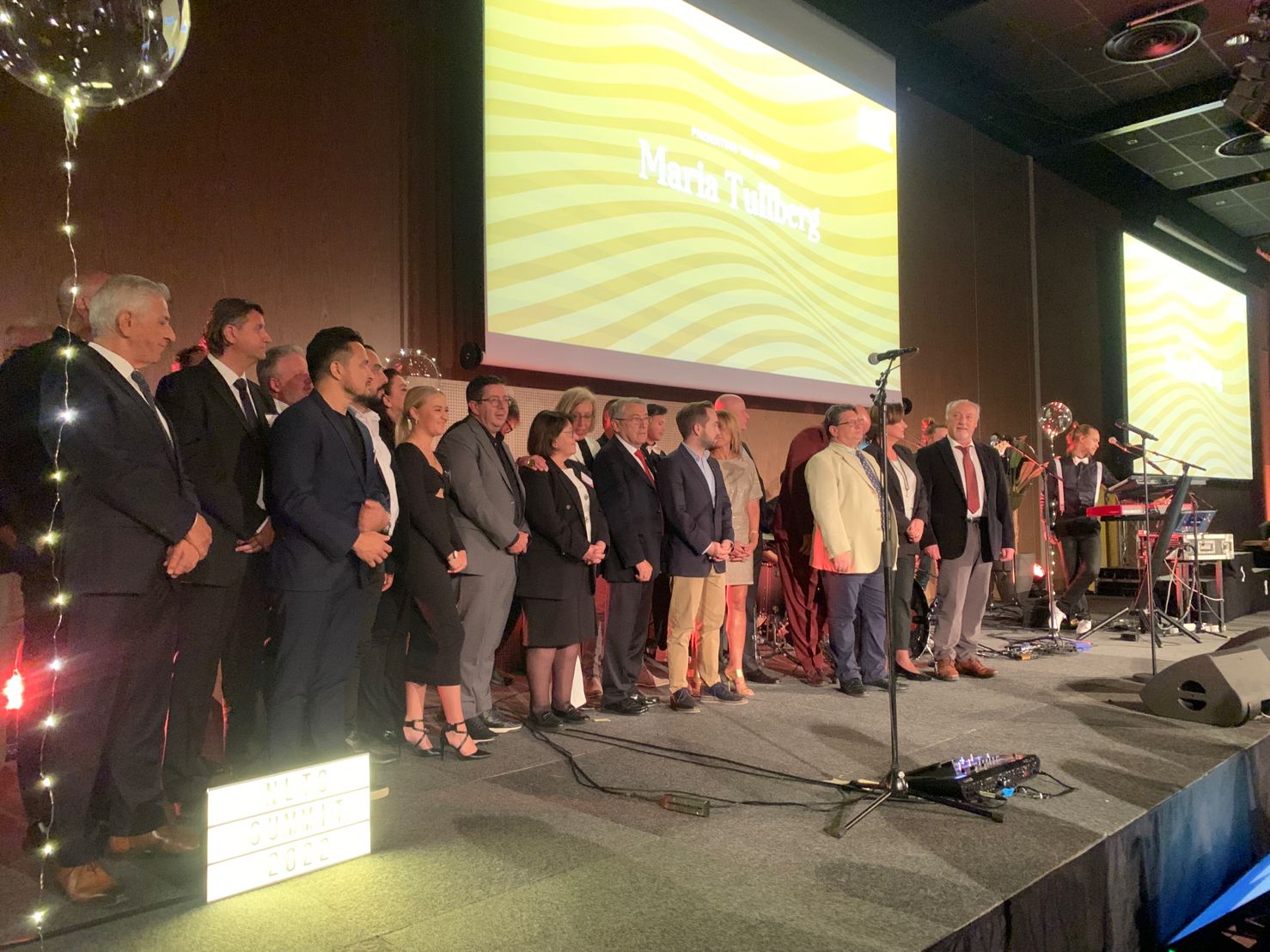 The award ceremony took place in n Stockholm, Sweden. It was a great event, a celebration of talent, success and achievement.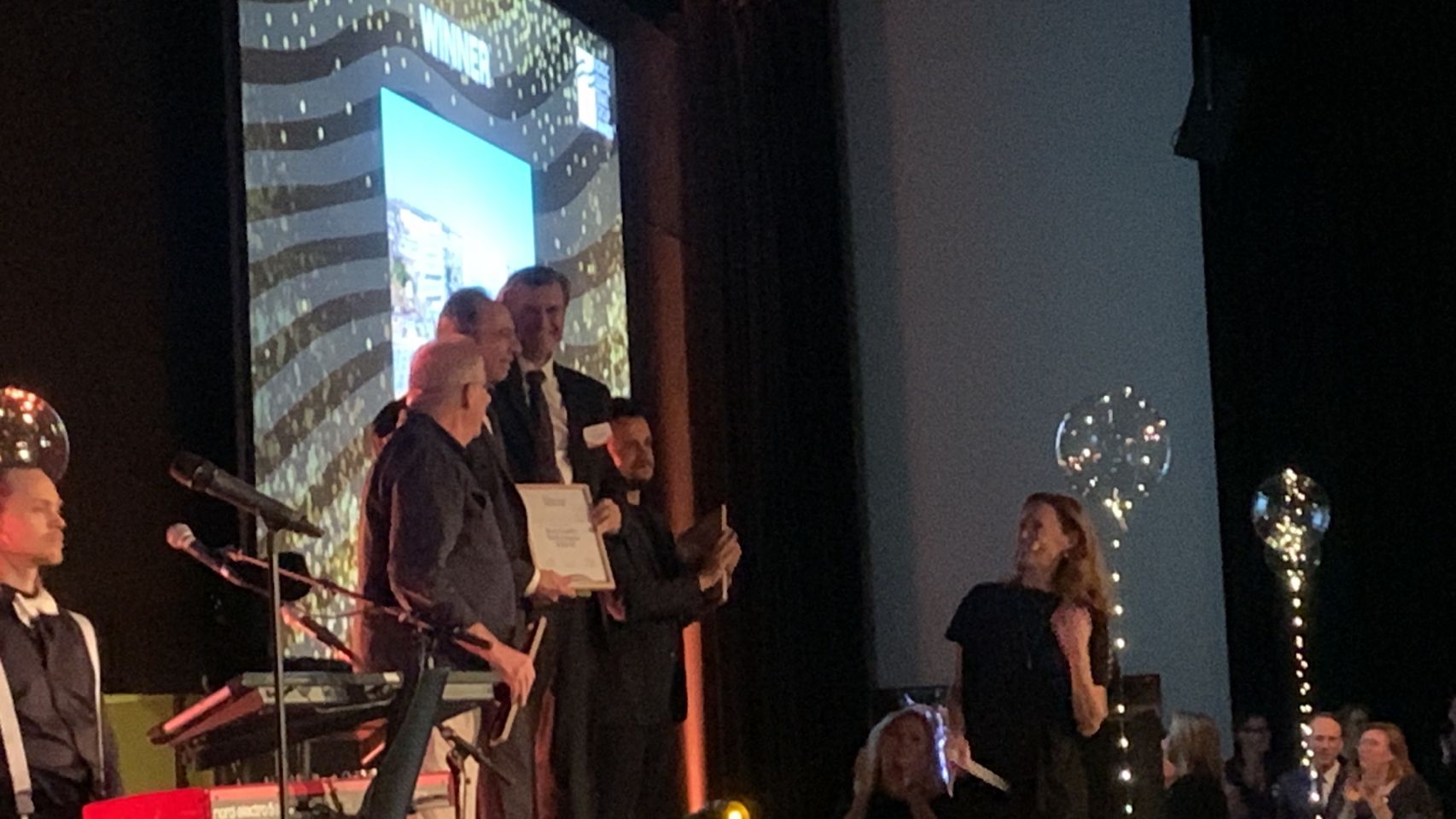 For aspiration to achieve high quality in accordance with European standards. Excellence in Quality prize outlines companies' achievements and guides partners and customers. A higher business profile and an enhanced reputation which could ultimately lead to continued business success. It is given to prominent regional hotels that can demonstrate excellence in their management of quality and that their approach to total quality management has contributed to the satisfaction of customers, employees, and other stakeholders.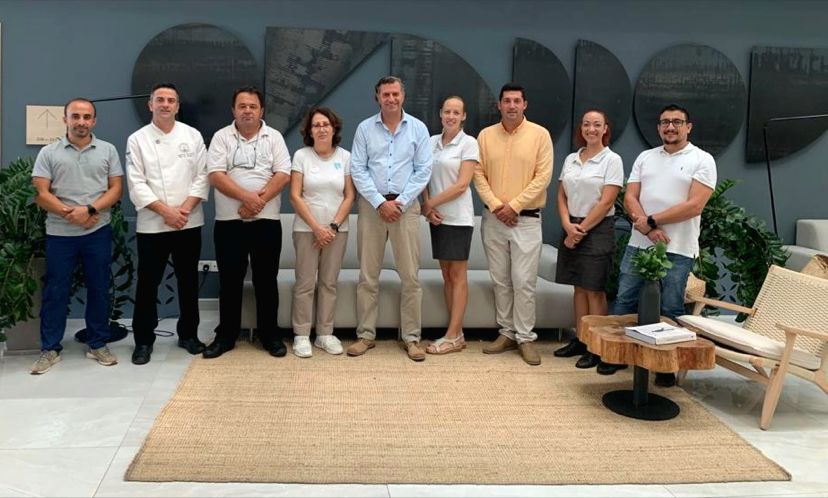 The wonderful management team and staff of Sunprime Hotel Protaras.