Sweet memories from the extraordinary journey in Calabria and Sicily – Italy (August 2022) organised by
the Greek Civilization Institute and the Cyprus Travel Writers & Journalists Society.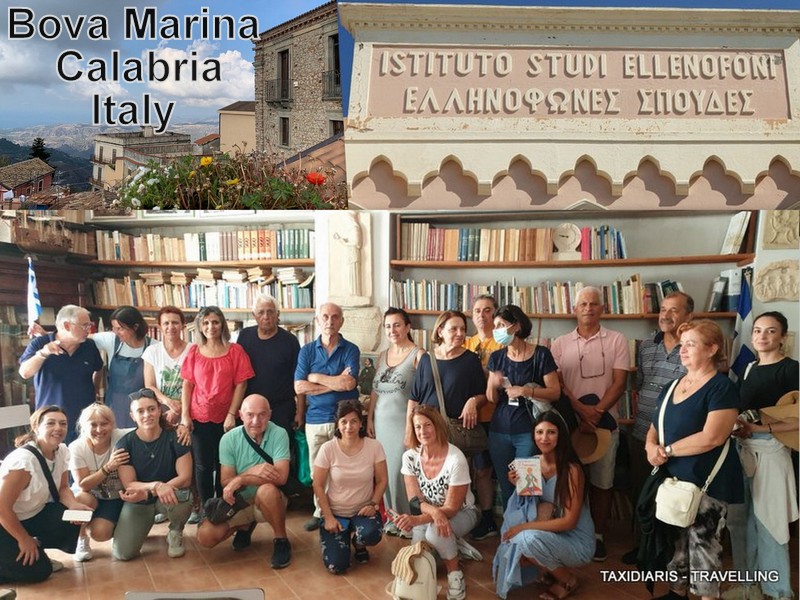 The Greek heart beats in Bova. Capital of the Greek Calabria and one of the most beautiful villages in Italy. It was founded as a colony of the Greek city of Halkis, in 640 BC.
Η ελληνική καρδιά χτυπάει στην Μπόβα. Πρωτεύουσα της ελληνικής Καλαβρίας και ένα από τα πιο όμορφα χωριά της Ιταλίας. Η πόλη ιδρύθηκε ως αποικία της ελληνικής πόλης της Χαλκίδας, το 640 π.Χ.
Click here to view the article: Bova Marina, Calabria – Italy