Members of our Association met today -3rd May 2023 – in Nicosia with the H.E. Ambassador of Austria to Cyprus, Ms. Dorothea Auer for a courtesy visit. The meeting was an opportunity to reflect and exchange ideas on promoting tourism in both countries. It was also highlighted the added value of tourism in culture and civilization.
Austrian Ambassador spoke on the "long-standing friendship" between the two countries, the tourism industry and culture as well. There is a great variety of approaches to qualify the contribution of culture to the objectives of the mutual understanding said Ms. Dorothea Auer and she added: In this respect the Embassy takes a number of initiatives and on May 9th 2023 there is a re-opening of the Photo Exhibition "AUSTRIA – CYPRUS, 60 years of diplomatic relations" at Famagusta Culture Centre in Derynia town.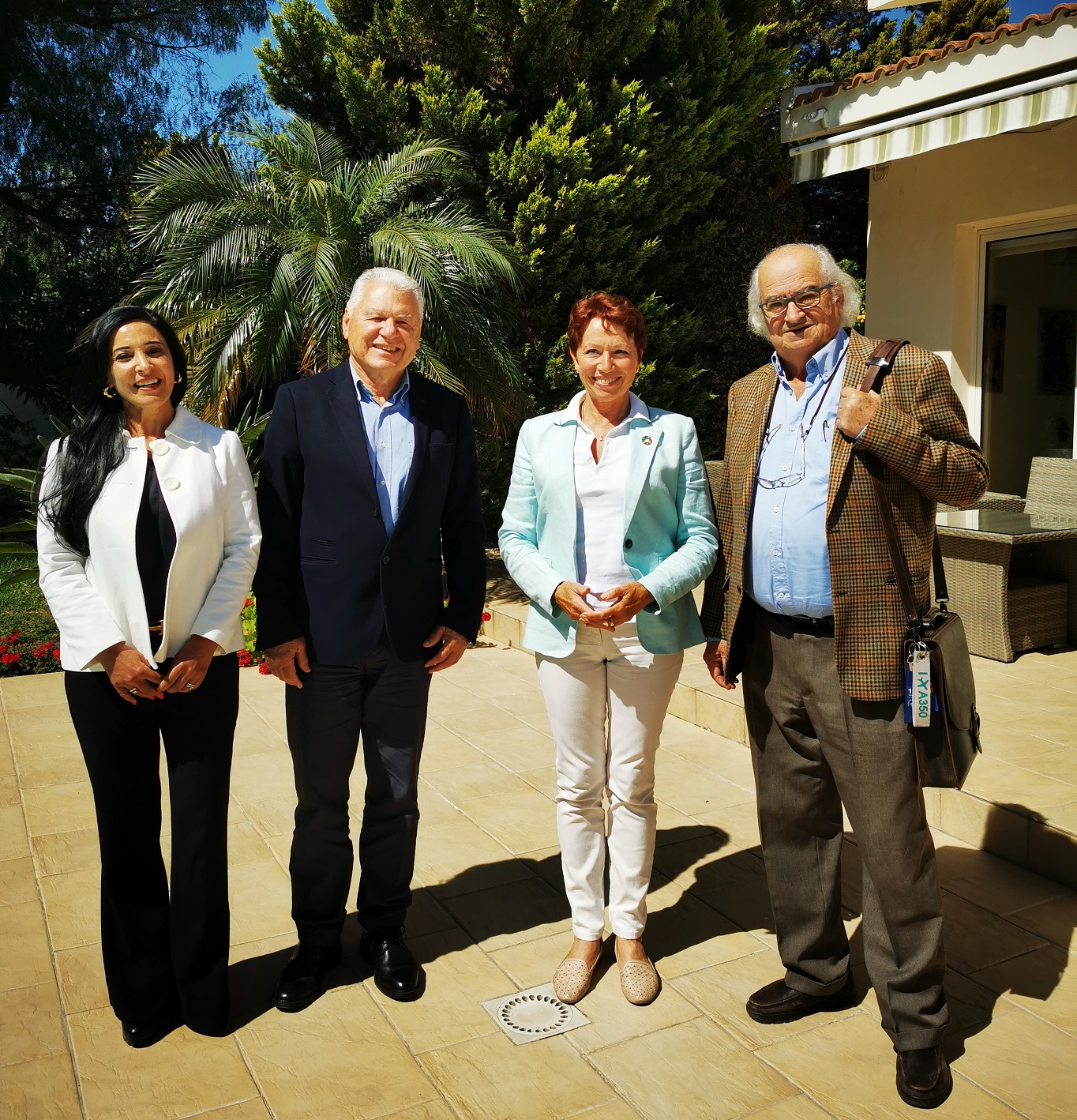 Picture from left: Thea Christodoulides, President Phivos Nicolaides, Austrian ambassador Ms. Dorothea Auer and George Michaelides.
One of the key takeaways following this meeting was a deeper understanding of the role an ambassador leader plays in creating an environment that promotes open, authentic, comfortable dialogue and exchange of ideas. The ambassador Ms. Dorothea Auer willingly offered to assist the association in any effort to develop links with corresponding associations in Austria.