A travel addict and former tour guide describes her experiences in a fascinating new podcast.
Alix Norman tags along on her Most Memorable Journeys, and is transported to a wealth of exotic locations
Elisabeth Villiger Toufexis is a self-confessed travel addict. But unlike the snowflake millennials who jump on the marketing bandwagon, she's actually worked her way round the world. Several times. From Thailand to Canada, she's been a tour guide, an interpreter (she speaks six languages fluently), and has a host of fascinating stories to tell – tales which she's just released on her new podcast Most Memorable Journeys.
Launched at the end of March, Elisabeth's podcast is the antidote to Covid restrictions – a breezy, light-hearted journey through "the good old times of travel, when we had paper tickets and no all-inclusive hotels, no low-cost carriers. I was a tour guide from 1980 to 1991," Elisabeth reveals, "and then a conference interpreter for 15 years after that. And when I had time off, I would travel with family."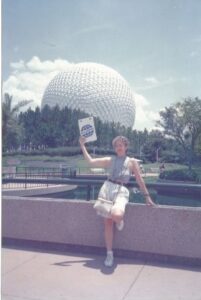 Working with large tour companies such as Airtour Suisse and KUONI, interpreting around the world for various organisations, and journeying whenever (and wherever) she could in her free time, Elisabeth has visited well over 100 countries in her 60 years. But it's those early days of travel which are the highlight of her podcasts: stories of a time when "travel was very different. There were no cell phones, no internet. When the tour bus broke down – and it did, frequently! – we had to traipse to the nearest house and make a call. Not much fun when you're out in the Australian bush or halfway up an Alp!"
Elisabeth plans to add to her past journeys with a few more recent travel anecdotes, among them "My trip to Argentina at the beginning of corona. Just two days after an 18-hour flight, the country locked down and I had to leave. So I turned round and ended up back in Cyprus, among the very first people on the island to be quarantined!" She also hopes to interview other travellers, people "with stories to tell and anecdotes to share…
"It's pure entertainment," she says of the podcast. "Stories, past experiences, and anecdotes from my trips and adventures. It's designed to entertain you, remind you of a past holiday or activate your wanderlust; a reminder that life is beautiful, and too short to stay in the same place. I love people and stories, especially when they're connected to other countries and cultures.
"Funnily enough," she reveals in her introductory episode, "I wasn't born with the travel gene. But by the time I was in my teens – and living in small Swiss village – I knew I wanted to see the world. I wanted to see it all. And I figured the best way to do that would to become a travel guide. So I took a course in business management, learnt all the languages I could, and put an ad in a women's magazine asking if anyone was interested…."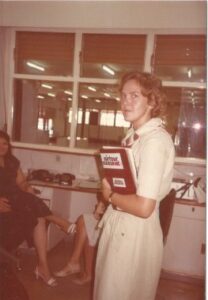 Unbelievably, Elisabeth's three short lines of text led to a position in Rhodes that very year. "It was 1980, and I was just 19 years old. I quit my job in Geneva, paid my ticket out to Greece, and moved into an apartment with three other young ladies. My dreams had finally come true!"
Although totally untrained, Elisabeth took to life as a tour guide like the proverbial duck to water. In Episode 1, she describes the story of those first few months. "When I think of the training I had later in life, I had no idea how I did it. But I think being kind and humorous always helps!"
It certainly seemed to, because Elisabeth returned from her season in Rhodes – "totally broke, but very happy!" – to take up a position with a big Swiss tour operator. "They trained me thoroughly, and sent me off to Skiathos," she reveals in Episode 2. "This time, things were organised, and I was equipped with the necessary tools in my toolbox and a uniform in my suitcase…
"Arriving on the island on a tiny Olympic Airways plane, my luggage was brought to me on a wooden cart pulled by two men. It was quite different back then, quite basic. Very few people spoke English, I was still learning Greek, and communication was difficult. I remember," she relates, "dashing into a pharmacy and demanding a cream for my friend who I claimed had been bitten by a swordfish while riding her moped. If you know the Greek for wasp, you'll see where I went wrong," she laughs.
It's comical incidents like these, all related in Elisabeth's amusingly honest style, which make the podcast such a rare find: a breath of exotically foreign air at a time when we're all sick of being stuck in one place. Through the 10 or so current episodes, this Limassol-based travel enthusiast (now a life coach, author, and director of the Global Woman Club Cyprus) whisks her listeners off to the beaches of the Maldives, the mountains of Argentina, the souks of Tunisia, and the cities of North America. From the whitest beach in the world to the penguin-infested shores of Philips Island, her anecdotes are always informative, entertaining and highly amusing.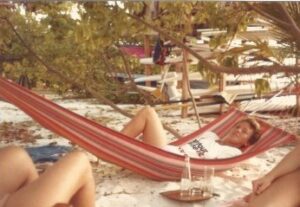 "And I've only just started," she laughs. "I have lots more to come. Surviving the bread price revolution in Tunisia, a whole winter in the Maldives, my round trips in India, the USA, Canada, Eastern Europe, Pakistan. I've even been to Afghanistan!
"All my life," she reveals, "has revolved around travelling. But suddenly, after March last year, I couldn't do that anymore. I miss planes, hotels, even buses, and I know that many people feel the same way, so I thought I these stories would entertain; remind listeners of past travels or maybe awaken their wanderlust. And I also want to make people laugh because lots of things that happened to me are very amusing."
Aimed at those who love travel, Elisabeth's podcast is a delicious delve into her most interesting experiences, during which listeners are transported to exotic locations and meet a host of eclectic characters. And it's the perfect antidote to the trials of the pandemic. Most Memorable Journeys takes us from our current, limited sphere of existence back out into the world. And what a journey it is!
To listen to the free podcast, visit https://most-memorable-journeys.captivate.fm/listen