For the World Tourism Day 2023, UNWTO highlights the need for more and better investments focused on people, planet and prosperity. It is time for new and innovative solutions and not just traditional investments that promote and underpin economic growth and productivity.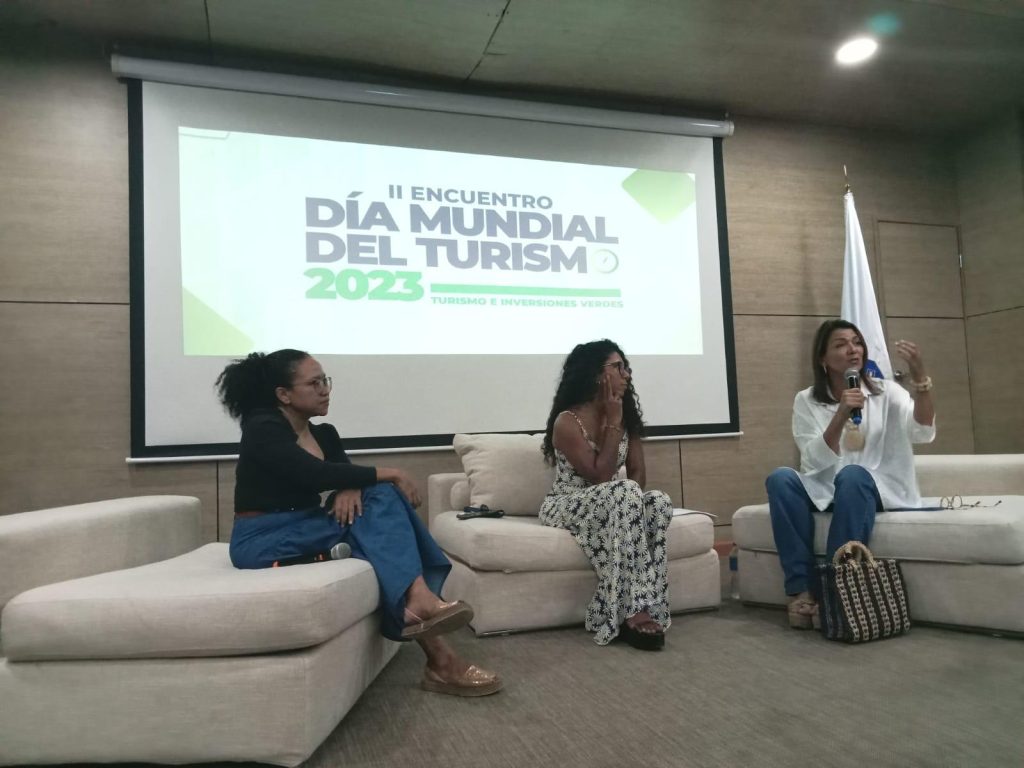 The following topics were part of the celebration of the World Tourism day 2023.
Round table conversation about green and responsible tourism
The gastronomical route of Mexico, with the Chef Jose Lira
Green tourism and sustainability in Cartagena de Indias
Green in lens, photography contest
Poster contest tribute to Saudi Arabia
Influence of Arabic food in the Caribbean region of Colombia
Challenges and Opportunities of Green Entrepreneurship in Cartagena.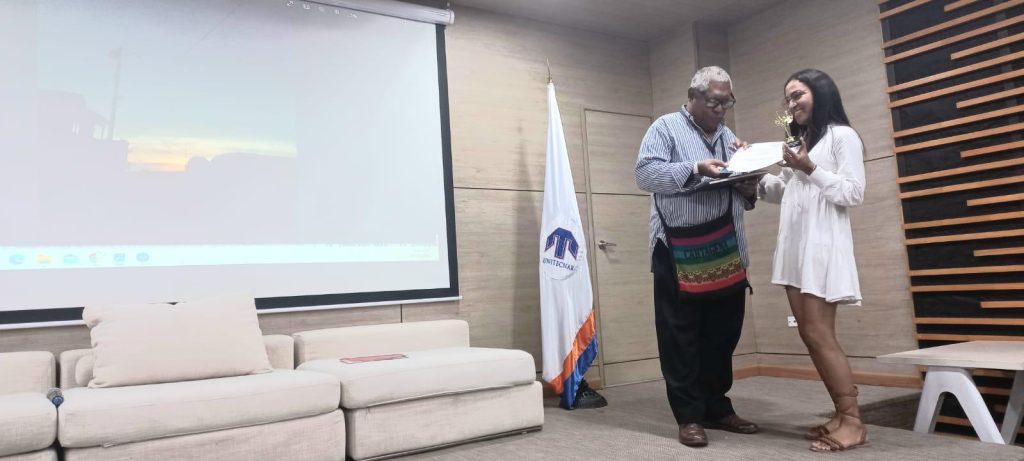 FIJET-Americas awarded the winners of the photography contest as follows:
Winner of the tourist photography contest: Ms Dina Agressot
Winner of the poster contest, tribute to Saudi Arabia:  Mr Jeremias Beltran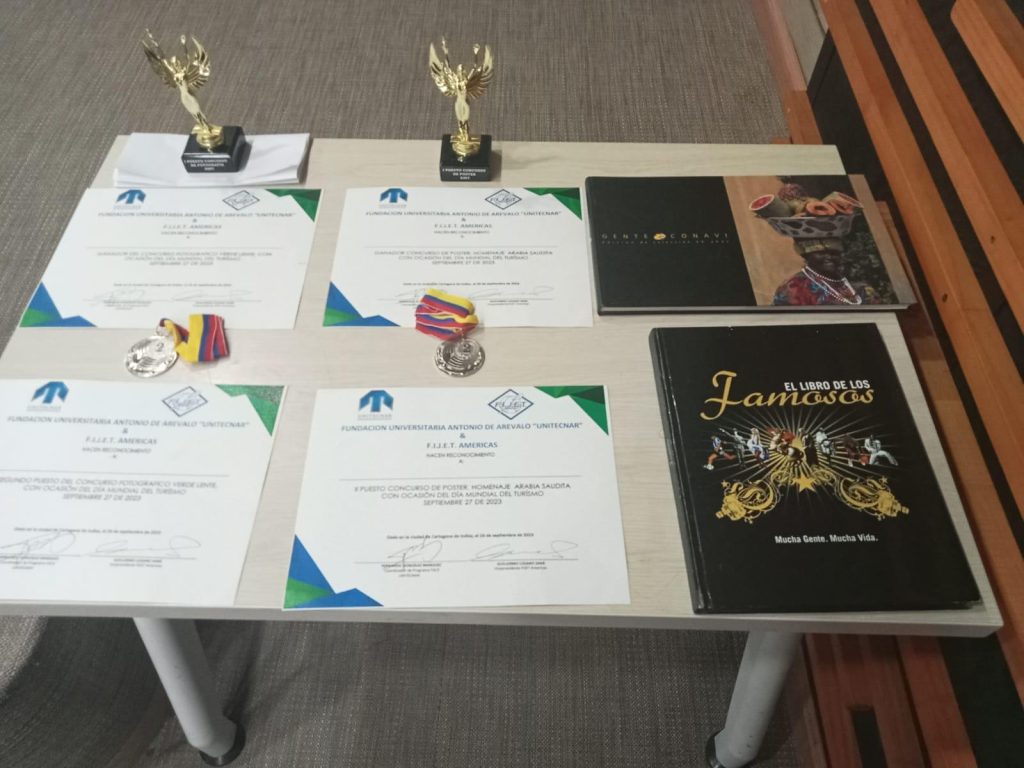 During the closing of the event many folkloric dances from different regions of Colombia were present bringing joy to all attendees.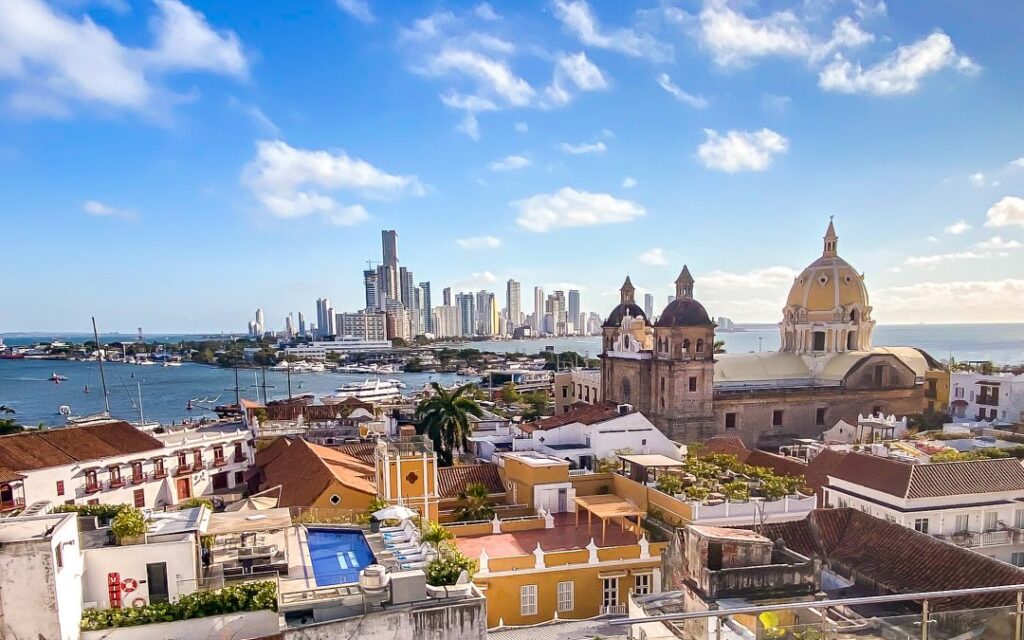 Cartagena, known since the colonial era as Cartagena de Indias, is a city and one of the major ports on the northern coast of Colombia in the Caribbean Coast Region, bordering the Caribbean Sea. Cartagena is a city that is located on the shores of the Caribbean Sea, in the northwestern part of the South American continent. If you are wondering where is Cartagena in Colombia, it is located in the north of the country and is the capital of the Bolívar region. The city has several archipelagos and islands around that are paradises for true rest. Among these are Tierra Bomba Island, Múcura Islan, and Barú Island, among others. Cartagena de Indias is known, brings together the charm of colonial architecture, the excitement of a vivid night life, fascinating cultural festivals, and lush landscapes, to bring you the perfect vacation experience. The city's beaches beckon, inviting you to unwind and enjoy yourself in the refreshing breeze and warm waters of the sea.