The 11th edition of awards for Croatian travel journalists and writers was held in hotel Esplanade -Fijet Hotel Partner, on 9th of December 2021.
Last year, and partly this year, international media trips stopped. So, MP Award Ceremony was an occasion to give postponed Marco Polo Grand Prix Award to Albina Podbovsek Adamic, Slovenian journalist for journalism the best reportages from the island Rhodes-Greece, host country of the FIJET congress in 2019. The Ceremony joined Goran Milic, Croatian Journalist awarded with Marco Polo Grand Prix in 2020.
The first prize Marko Polo Grand Prix for domestic travel articles is given to the journalist Zeljko Zutelija for the book "My Zagreb- the most beautiful city in the world", that inspire readers to discover Zagreb from all aspects.
Six medals "Marco Polo" went to domestic journalists for the excellence, to journalists who published travel articles, stories of Croatian regions, people, customs and traditions, undiscovered and interesting destinations, to be used by tourism professionals as an incentive for new content, tourism offer or as motivation for tourists and media promotion of new tourism products and content, especially in the new trends and conditions of tourism future.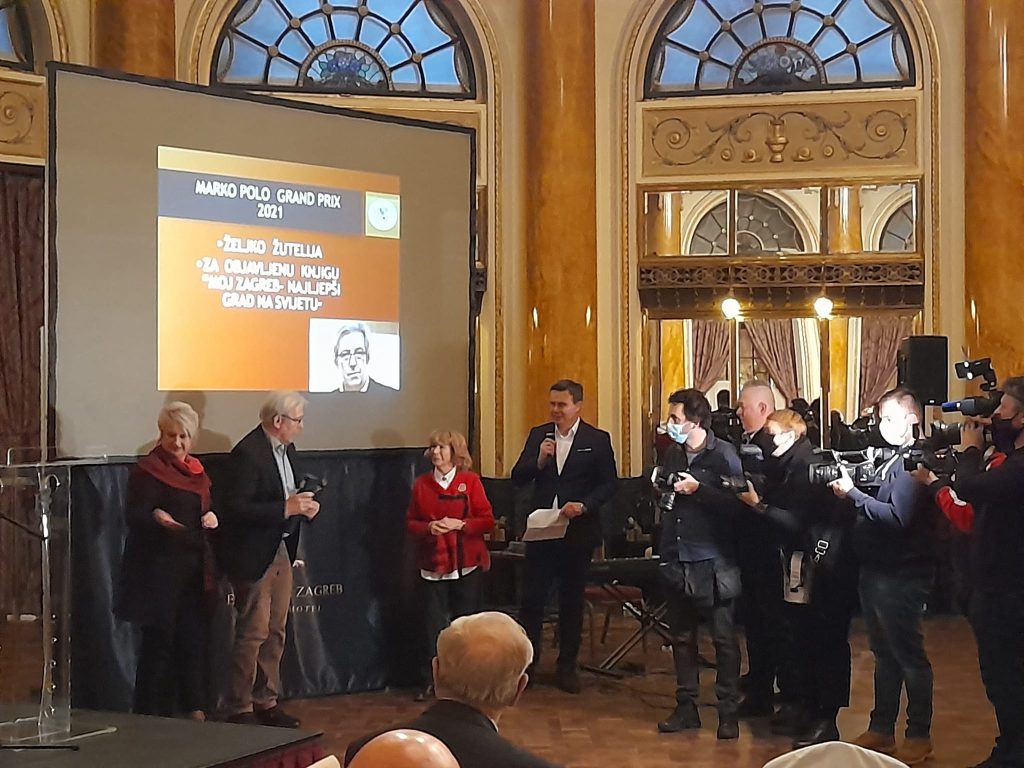 Awarded journalists are: Petra Sopek, Editor  for  great Magazine Meridijani, Paula and Djelo Jusic, authors and producers of TV Reportages "Fairytale Croatia", Slobodan Kadic for a series of inspiring reportages that awaken the imanigation traveling in Croatia, published in Daily News "The voice of Slavonia", Zeljko Marusic for  extraordinary contribution for travel journalism and TV show "Zeljko  and his guests", Vladimir Kumbrija, Editor in Chief of Croatia Radio I  for great tourism daily radio show "Summer on Ist program" and Denis  Mahmutovic for  reportages from mysterious and unexplored destination in Croatia, published in daily news "24 Hours".
Three special recognition were given to: Radio Sljeme for weekly radio reportages from Zagreb named "My district" and "Bed and Breakfast" contributing to the popularisation and affirmation of visit to Zagreb; KAportal and Mario Pusic for a siries of reportages "A hidden jewel at hand reach" and Student TV for TV reportage from Salonika, the city host of Young Journalists Academy 2021.
On the occasion of 15th Anniversary, special Award was given to Tina Cubrilo for authorship and realization of Marco Polo Project.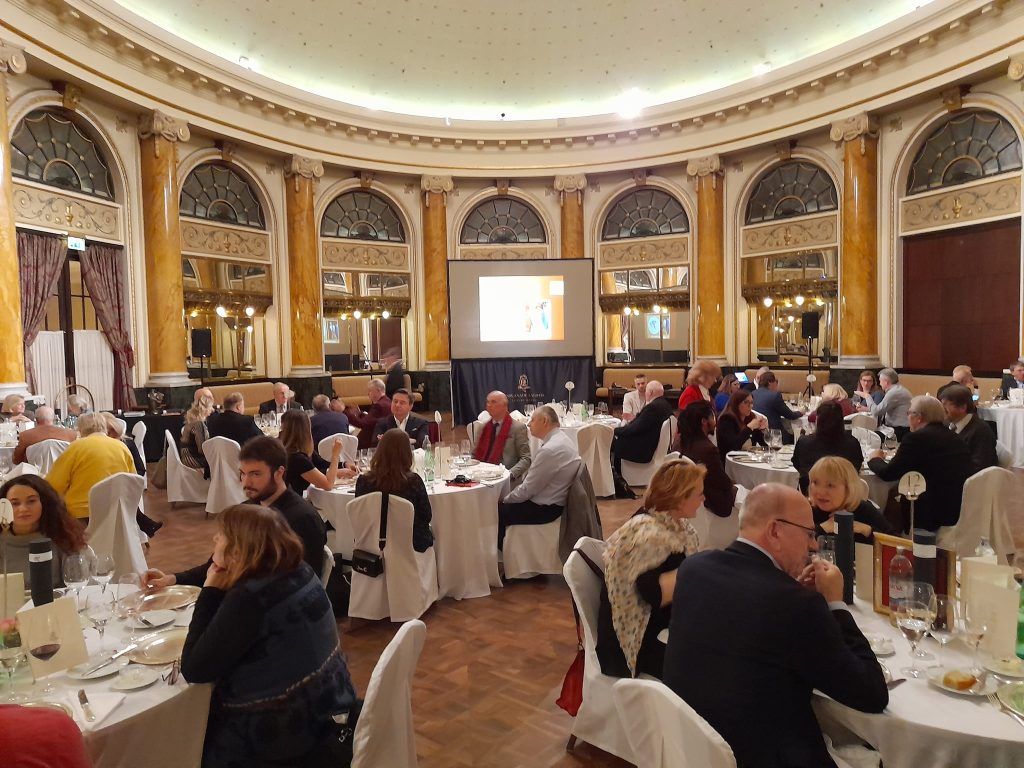 In 2020 Fijet Croatia launched the award for the Tolerance, to those who champion and live tolerance within their communities and across the globe as a means of fostering intercultural communication, underscoring the importance of tolerance open dialogue achieving world peace based on universal human values.
Fijet Tolerance Award was given to the Journalist ( Vecernji Daily News) Hassan Haidar Diab.
Next year's awards already look pretty exciting.
Photos: Tina Cubrilo, Hrvoje Deček, Slobodan Kadic, Mario Pusic, Anita Zuvela, Dario Novalic,TV Student, Alexander Stemp.