By: Elisabeth Villiger Toufexis
I met George Michaelides when I came to Cyprus over 40 years ago for the first time as a very young tour guide. He was a professional and I was in awe of all he knew. Today he is one of the legends of Cyprus tourism and it is always a pleasure to talk to him.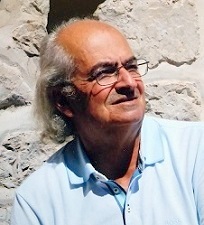 He was born in the occupied town of Famagusta and played volleyball with Paul Newman when the movie "Exodus" was made there at the beginning of the sixties. In this episode he also tells me which celebrities really were in Famagusta and which stories are a myth and yes, fifty years ago a Famagusta hotel gave free board and lodging to four Swedes to entertain Unficyp soldiers. Neither the singers nor the audience had any idea what the future had in store.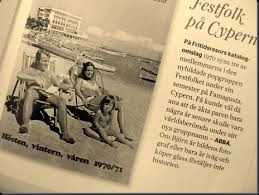 The Swedish pop group Abba's official main web page opens with the words, "It began 50 years ago in Sweden". Well, yes and no. Is kind of, sort of, actually began in Cyprus.
After 14 years at the Cyprus Tourism Organization as Chief Tourist Officer (Head of Marketing and PR) and 16 years at the Louis Group as Senior General Manager Marketing George Chr. Michaelides has set up as of January 2007 his own consultancy company. A pioneer in the fields of conference and incentive travel as well as in marketing of cruises George Michaelides provides professional expertise in tourism marketing with emphasis on special interest tourism. He is on the board of the Cyprus Travel Writers & Journalists Society.Eli