Του Ζαχαρία Ζαχαριάδη
To Μαρώνι είναι χωριό της επαρχίας Λάρνακας, περί τα 35 χιλιόμετρα νοτιοδυτικά της πόλης της Λάρνακας. Το Μαρώνι είναι κτισμένο μεταξύ μιας παράκτιας πεδιάδας στα νότια και των κιμωλιούχων λόφων στα βόρεια, σε μέσο υψόμετρο 70 μέτρων. Το τοπίο του χωριού έχει μια γενική κλίση προς τη θάλασσα που περιβρέχει το νότιο τμήμα του.
Στο καμπίσιο νότιο τμήμα του χωριού καλλιεργούνται  εσπεριδοειδή,  σιτηρά ,  ελιές,  χαρουπιές και διάφορα είδη λαχανικών (τομάτες, αγγουράκια, καρπούζια, πεπόνια, φασολάκια, αγκινάρες και κολοκυθάκια. Στην περιοχή εγκαταστάθηκαν επίσης αρκετά ψηλά θερμοκήπια για την καλλιέργεια πρώιμων λαχανικών.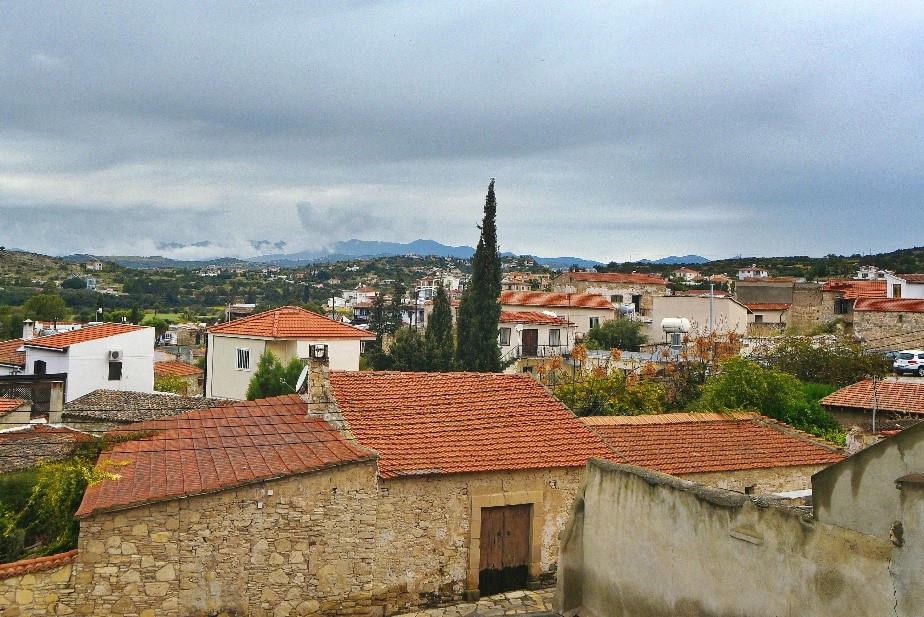 Το χωριό διατηρεί σε αρκετά μεγάλο βαθμό την παραδοσιακή αρχιτεκτονική του με τους στενούς δρόμους, τα σπίτια κτισμένα με πελεκητή ασβεστόπετρα, τα γραφικά ανώγια, τις καμάρες και τα ξωπόρτια με τα πετρόκτιστα σκαλιστά αψιδωτά πλαίσια. Πρόσφατα μερικά ερειπωμένα σπίτια του χωριού αγοράστηκαν από αλλοδαπούς και ανακαινίστηκαν, ενώ κτίστηκαν και καινούργια.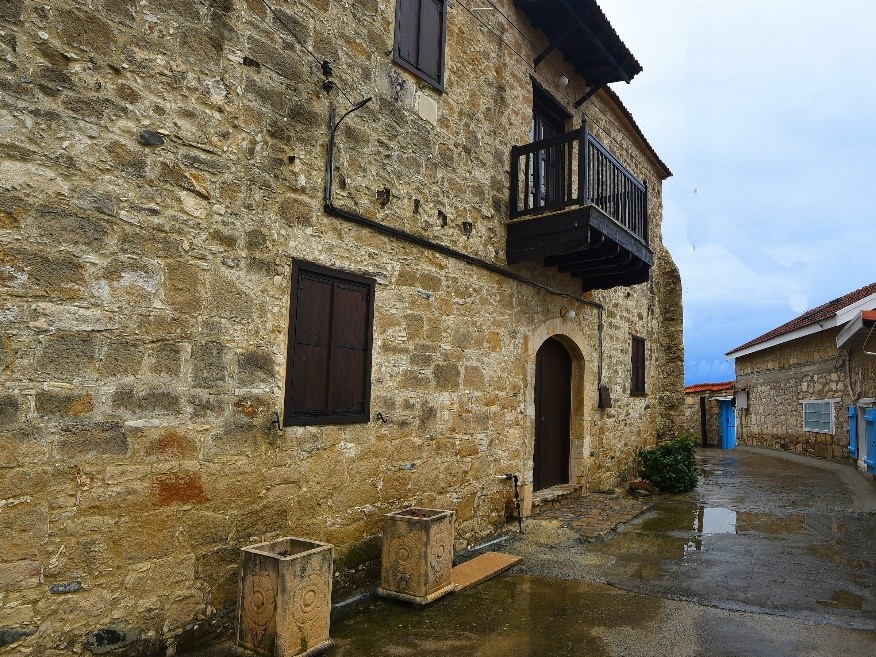 Maroni is a village in the province of Larnaca, about 35 kilometers southwest of Larnaca. Maroni is built between a coastal plain to the south and chalk hills to the north, at an average altitude of 70 meters. The landscape of the village has a general slope towards the sea which surrounds its southern part.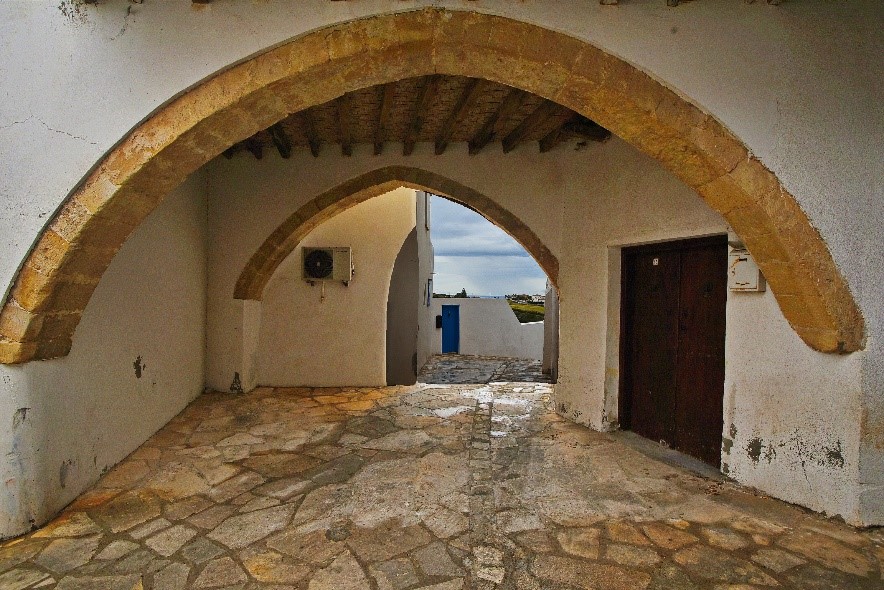 In the southern part of the village, local farmers grow citrus fruits, cereals barley, olives, carobs and various types of vegetables (tomatoes, cucumbers, watermelons, melons , beans, artichokes and courgettes. Several tall greenhouses were also installed in the area for growing early vegetables.
The village largely preserves its traditional architecture with the narrow streets, the houses built with hewn limestone, the picturesque openings, the arches and the gateways with the stone-built carved arched frames. Recently some disserted houses of the village were bought by foreigners and renovated, while new ones were also built.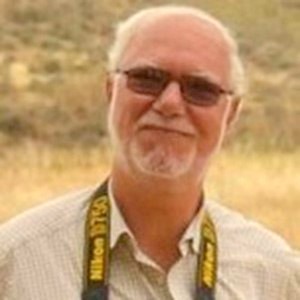 Zacharias Zachariades