(From left) George Nicolaou, George Michaelides, & Phivos Nicolaides members of the Cyprus Travel Writers & Journalists Society totally impressed by this place which connects tradition and the memory together with the concerns of modern society.
(Από αριστερά) Γιώργος Νικολάου, Γιώργος Μιχαηλίδης, & Φοίβος Νικολαΐδης μέλη του Συνδέσμου Συγγραφέων & Δημοσιογράφων Τουρισμού εντυπωσιασμένοι με ένα χώρο που συνδέει την παράδοση και τη μνήμη με τους προβληματισμούς της σύγχρονης κοινωνίας.
The new Multispace of Creativity and Culture (former Larnaka Club-Mattei House 1879) in Larnaka, Cyprus.
Ο νέος Πολυχώρος Δημιουργικότητας και Πολιτισμού (πρώην Λέσχη Λάρνακας-Οικία Ματτέι 1879) στη Λάρνακα.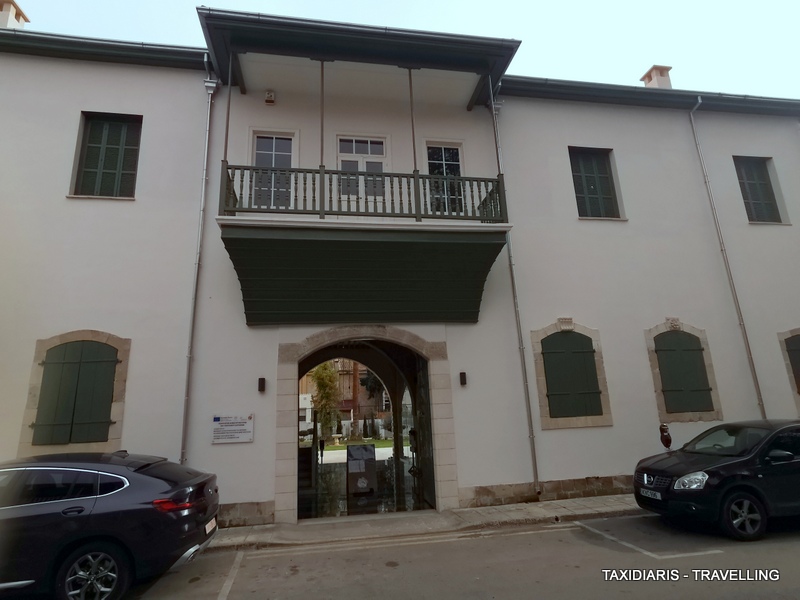 View full article and pictures: Travelling – Ταξίδια